Myopia Matters
Myopia is a condition on the rise around the world. More than 30% of Canadians currently have myopia, also known as nearsightedness.
Why is this a problem? It's just a refractive error, right? Myopia is actually a major health concern. While it is a refractive error, causing objects in the distance to appear blurry while close-up items remain in focus, it is also a progressive condition.
Over time, myopia gets worse. It is caused by the elongation of the eyeball or the excessive curvature of the cornea. If the eyeball continues to grow, myopia will continue to worsen.
High myopia can lead to severe eye conditions, like retinal detachment, cataracts, and open-angle glaucoma.
There is no cure for myopia, but with our treatment methods, we can slow its progression in children and try to stop the development of high myopia. Eye exams are imperative for identifying the condition early.
All of our doctors have taken extensive training and certification in Myopia control techniques and technologies.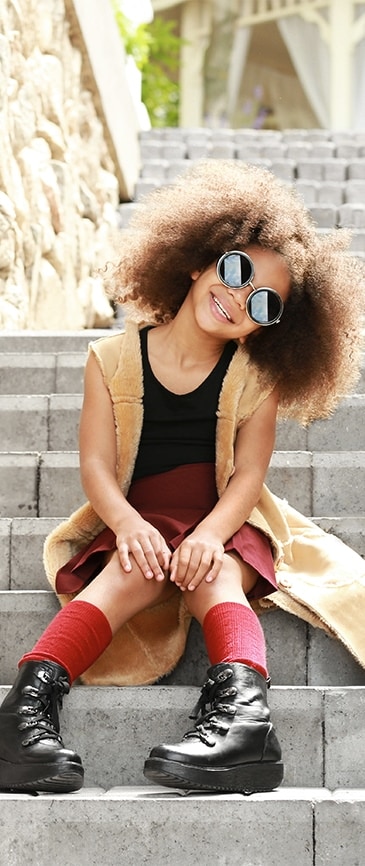 HALT Myopia Progression
Advance Eye Care is one of 15 practices, and the only one in Saskatchewan or Manitoba, selected as a pilot site for a new myopia control lens. Essilor Stellest lenses will have the highest effectiveness of any spectacle lens on the market for controlling myopia in children, slowing down progression by 67% on average.
The lens uses Highly Aspherical Lenslet Target (H.A.L.T.) technology to signal the eye to slow growth, acting as a shield against the cause of myopia, eye elongation. The technology involves 1,021 invisible lenslets, to both correct vision and slow the progression of nearsightedness.
To learn more about this exciting pilot project, contact us today.
Our Myopia Control Methods
Myopia usually begins in childhood, progressing into adulthood. We offer a variety of myopia control methods and can tailor treatment to your child's unique circumstances. The method we ultimately recommend depends on your child's age, their tolerance for contact lenses, and their maturity level.
Myopia control can be achieved through unique spectacle lens designs, specialized contact lens technology, or through the use of low-dose atropine. The method we ultimately recommend depends on your child's age, their tolerance for contact lenses, and their maturity level.AECC was the first clinic in Regina to offer myopia control, beginning in 2010, and we continue to be the leader in myopia control in Regina. All of our doctors have taken in-depth certification programs in myopia control. We lead the way in technological advancement to maximize outcomes in myopia control.
OUR LOCATION
AECC Regina
3617B Pasqua Street

Regina

,

SK

S4S 6W8
Hours of Operation
Monday

:

8:00 AM

–

5:00 PM

Tuesday

:

8:00 AM

–

5:00 PM

Wednesday

:

8:00 AM

–

5:00 PM

Thursday

:

8:00 AM

–

8:00 PM

Friday

:

8:00 AM

–

5:00 PM

Saturday

:

8:00 AM

–

1:00 PM

Sunday

:

Closed
*in July and August we are closed on Saturdays and open 8:00 AM – 5:00 PM on Thursdays
Our Brands